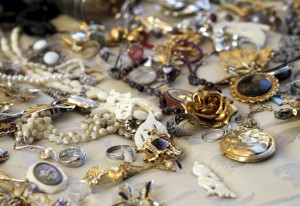 Blue Leaf Estate Auctions are similar to a traditional estate sale, tag sale or yard sale – but BETTER!
Why? Because we offer the professional service expected by an industry leader. Our award-winning Master Auctioneer is tied to the same ethics and values of the regulated auction industry. We offer honest and 100% transparent business practices. Most importantly we welcome our sellers to attend their sale.            We eliminate the overwhelming stress related to liquidating the estate of a loved one or the need to downsize your home.  We offer a FREE in-home consultation, call us: 602-758-0865
TOP Reasons Sellers Prefer Estate Auctions
40+ years of industry experience and success
Everything SOLD in 1 DAY
Sold in open view for a fair market value
No hidden transactions
No price haggling
No need to wait days or weeks to tag every item
Seller paid in 5-7 business days
Competitive commission rates
Our Master Auctioneer is considered one of the most sought after live auctioneers and industry experts for estate sale auctions, celebrity fundraisers and liquidation needs. We make the estate sale experience EASY, FUN and REWARDING for sellers and buyers alike.  We use a professional cashiering system and registration system to ensure an honest sale is taking place.
Our buyers enjoy shopping vintage, old and dusty or brand spanking new. Let us help bring the buyers to you. We market to thousands of qualified buyers for your sale.  We handle marketing, advertising and running the show from start to finish. We are the #1 stress-free solution in the business.
FREE CONSULTATION . NO OBLIGATION
(602) 758-0865

During your FREE consultation we will take the time, care and attention to review the following with you:
Our services and how we can help eliminate the stress of liquidation
How we advertise and market to bring qualified buyers to your sale
Details about your unique estate settlement situation and timing of your sale
We will conduct a full walk through of your estate
Review items you intend to sell and photograph your inventory
Explain what happens before, during and after your estate auction
Review any questions or concerns you may have
Review our contract and commission structure
Review payment methods to the estate
We book up fast. Call to reserve your sale TODAY.
CALL NOW (602) 758-0865