OPEN TO THE PUBLIC. EVERYONE IS WELCOME.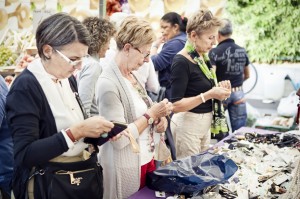 Invite your friends and turn your weekend of hunting for treasures into an outing to remember.
An estate sale auction is very similar to a traditional estate sale, or a tag sale, or yard sale but BETTER!
Why? Because everything is SOLD in 1 day, without haggling over price or quality. You pay what is fair to you and not a penny more. Some of the best deals are found at estate sale auctions – hands down.  If you enjoy shopping vintage, estate sales, tag sales and yard sales you'll LOVE the treasures you can find at our Blue Leaf Estate Auctions. Considered the most fun and exciting way to shop for your home, office or your favorite collectibles. Attending estate auctions is fun, easy, entertaining and rewarding. Your purchases help another family to recycle a lifetime of memories they cherish but can no longer hold onto. Join us – you never know what you might win!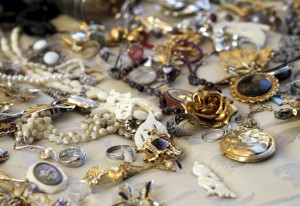 No minimum bid ("no reserve")
Everything SOLD in 1 DAY
No price haggling
No coming back for a better deal
Cash, credit cards or PayPal accepted
12 Simple Rules for Newbies:



Invite your friends
Wear comfortable shoes
Don't be late!
Register at our "welcome table" with a driver's license to receive your bidders number
If you see an item you'd like to bid on RAISE YOUR PADDLE
We accept cash, credit cards and PayPal. Sorry no checks
Don't interrupt the auctioneer once the auction begins
Mind your manners. You're in someone else's home. Pretend like your mother is watching you
Bring your own truck and movers and be ready to haul your new treasures
Smile, have a good time and go ahead and laugh at the auctioneer's jokes
Like us on Facebook, Twitter and Pinterest for sneak peaks and early bird news
ALL SALES AS IS/WHERE IS. NO REFUNDS OR EXCHANGES.
Visit our Upcoming Estate Sales page for pictures, dates and details